Welcome to November! Can you believe the year is almost over? Where did it go? Today I have a couple really exciting things to announce. First, Destiny Redeemed's book tour begins today, so look for guest posts, interviews, and giveaways at the following blogs. Today, I'm at
The Enchanted Book
with a guest post about the background of the paranormal characters I write in Destiny Redeemed.
Nov 1 and 2 review and guest post
The Enchanted Book

http://theenchantedbook.blogspot.com

Nov 3 Guest Blog

Mad Moose Mama
http://www.madmoosemama.blogspot.com


Nov 5 guest blog

Reading Between the Wines
http://readingbetweenthewinesbookclub.blogspot.com/


Nov 5 Interview
For The Love of Reading!
http://niinas-reading-and-reviewing.blogspot.com/


Nov 5 Guest Blog
Lisa's World of Books

Nov 12 guest blog
Ramblings From This Chick

http://ramblingsfromthischick.blogspot.com/

Nov 14 Interview
JeanzBookReadNReview
http://jeanzbookreadnreview.blogspot.com/

interview at
http://jeanzbookreadnreview.blogspot.com/p/to-z-author-surname-of-my-reviews.html


Nov 16 Guest Blog
Getting Naughty Between the Stacks
http://gnbstacks.blogspot.com


Nov 17 Blog Promo and Review
Urban Girl Reader –
http://www.urbangirlreader.com


Nov 18 review
Sapphyria's Book Reviews
http://saphsbookblog.blogspot.com/


Nov 19 Guest Blog
Cocktails and Books
http://www.cocktailsandbooks.com


Nov 21 Guest Blog (review later)
Bookin' It Reviews
www.bookinitreviews.com


Nov 23 interview
Authors By Authors
http://authorsbyauthors.blogspot.com


Nov 24 review
Braintasia Books
http://www.braintasiabooks.com/


Nov 25 review
www.reviewsbymolly.com


Nov 26 Promo
YzhaBella's BookShelf
http://yzhabellasbookshelf.blogspot.com


Nov 28 review and character interview
Reading Romances
http://readingromances.wordpress.com/


Nov 30 guest blog
http://www.kaydeeroyal.blogspot.com
Also, I'm the Author of the Week at the blog of the same name, so click on the picture to check that out all this week.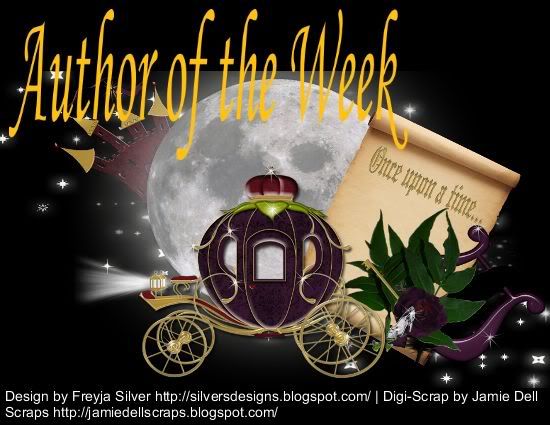 Finally, I'm one of the featured interviews at The Romance Reviews for the month of November. TRR and I did an interview about Destiny Redeemed and the reviewer, Rho, asked some really great questions. I'll be linking to that later this week.
It's going to be a very busy month, it seems. And just wait until next month...